01.02.2019
Major Crypto Project NEM Has "One Month Left of Funding"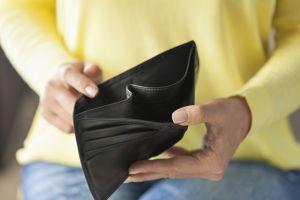 The new council of the NEM Foundation, the developer of the NEM blockchain platform, said that it is facing a critical financial situation, having just "one month left of funding" to keep the organization afloat. The foundation claims that they "can solve this."
The new council, which was assembled just a month ago, comprises the top management team of the NEM Foundation. Judging from the wording of an update, published Thursday morning, the council was surprised to see that the current organizational structure of the Foundation offered "little accountability for funds and questionable ROI [return on investment]."
This has reportedly led to a burn rate of 9 million XEM tokens per month just to keep the organization afloat – an unsustainable situation according to the council. According to today's exchange rate, 9 million XEM is equivalent to USD 416,700.
XEM is down by less than 2% in the past 24 hours (UTC 06:44 AM.)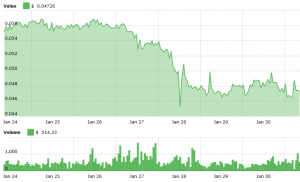 To deal with the situation, the new council said it has restructured the entire organization and eliminated regional teams that were focused on promotional work. Instead, these teams will now be replaced by newly created product-focused teams, the update said.
The council further wrote that the financial situation means they will not be able to support "current headcount, partnerships, and projects," adding that "we need to put everything on hold." The proposed solution, according to the update, is a new budget with a "burn rate reduced by about 60% from its previous level," which involves a significant cut in the headcount of the organization.
Moreover, the newly elected president of the NEM Foundation, Alex Tinsman, told CoinDesk that NEM Foundation intends to submit a funding request to the NEM community fund for 160 million tokens (USD 7.5 million), money that would be used to rescue the organization from the verge of bankruptcy.
Also, the Foundation said that "in the face of this bad news, there are amazing possibilities."
"NEM's technology is still among the best for developers looking to build business applications, and our new focus is going to push us even further ahead in the industry," they said, adding that the upcoming launch of Catapult, their latest technology update, "will revolutionize blockchain's future."
The NEM blockchain project, with its native XEM token, is currently ranked as the 18th largest cryptocurrency by market capitalization. The platform was launched in 2015, and has brought several innovations to the blockchain space, including a proof-of-importance (POI) algorithm and encrypted messages.
Along with many other cryptocurrencies, the XEM token has suffered badly through the 'crypto winter,' with a decline of about 97% from its all-time high in early January of 2018.